Check-in
Save time and 
do your check-in online!
Corsair offers you the possibility to check in remotely and thus save time at the airport.
Online, on the Corsair website and then print your boarding pass.
From your cell phone and get your boarding pass directly on your cell phone
From Orly to the West Indies, Abidjan, Reunion Island, Mayotte, Mauritius and Montreal and from these cities or countries to Orly.
Print your boarding pass
Download your boarding pass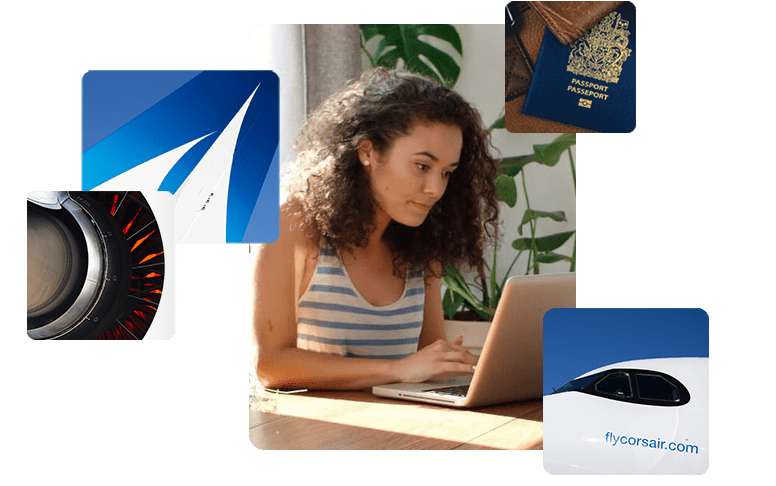 Attention,

it is necessary to distinguish between these two check-in modes
The online check-in is possible from a computer and allows you to receive the file allowing the printing of the access card on paper board.
The check-in made with the cell phone also allows you to have the boarding pass available via the phone screen.
And this starting 72 hours and up to 2 hours before the departure of your flight.
Contact us
From France
If you have any question, you can reach our Customer service everyday from 07am to 11pm (French time)

 

From abroad