FRANCE
Travel from Paris
starting at

Meilleur prix
Time difference

Indian Ocean : +3 hours on winter / +2 hours on summer - French west indies : -5 hours on winter / -6 hours on summer - Montréal : - 5 hours in winter / - 6 hours in summer
Local temperature

Between 0°C and 35°C
Population

2, 148 millions
Before leaving, you must carry with you:
Identity card
Valid passeport
Information on customs and security formalities is provided as a guide
Under no circumstances may Corsair be held responsible if your official documentation is not in order.  To best prepare for your trip to Paris, we suggest you contact the Paris Visitors and Convention Office: 127 avenue des Champs Elysées - 75008 Paris. Tel.: 08 92 63 31 12
127 avenue des Champs Elysées, 75008 Paris
08 92 63 31 12
Helpful tips
The self-service bike hire "velib'" and scooter hire service "Lime'" will help you get around the city easily.
On site
Shopping hours
Most shops are open from 09:00 to 19:00 from Monday to Saturday without a break.
Department stores to check out: Galeries Lafayette, Printemps, Le Bon Marché.
Transport
The city has a dense network of metro and RER (regional surface rail) lines open from 06:00 to 00:30 in the week, and until 02:00 on Friday and Saturday. At night there are "Noctilien" buses enabling you to get around the city between 00:30 and 05:30. Paris region transport website: www.ratp.fr
Security
There are no major security problems. However, watch out for pickpockets in some tourist spots.
Services
Post offices are open from 09:00 to 19:00 from Monday to Friday, and from 08:00 to 12:00 on Saturday, while banks are open from 09:00 to 17:00 Monday-Friday or Tuesday-Saturday. Paris city hall site: www.paris.fr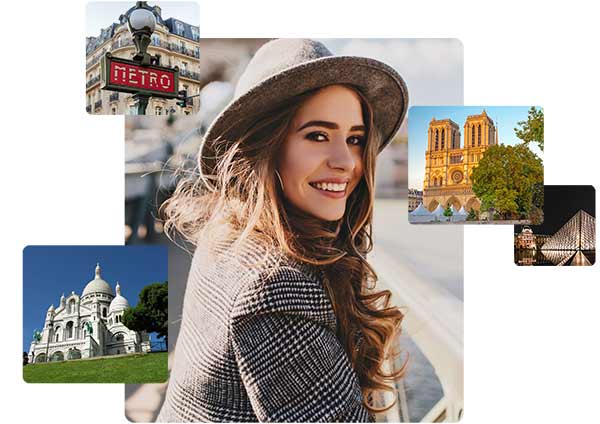 Holidays and celebrations
1st January, New Year's Day.
1st May: Labour Day.  
8th May: VE Day.
Ascension : 40 days after Easter
Pentecost Monday : 50 days after Easter
14th July: National holiday.
15th August: Assumption.
1st November: All Saints' Day  
11th November: Armistice Day  
8th December: Festival of Lights.  
25th December: Christmas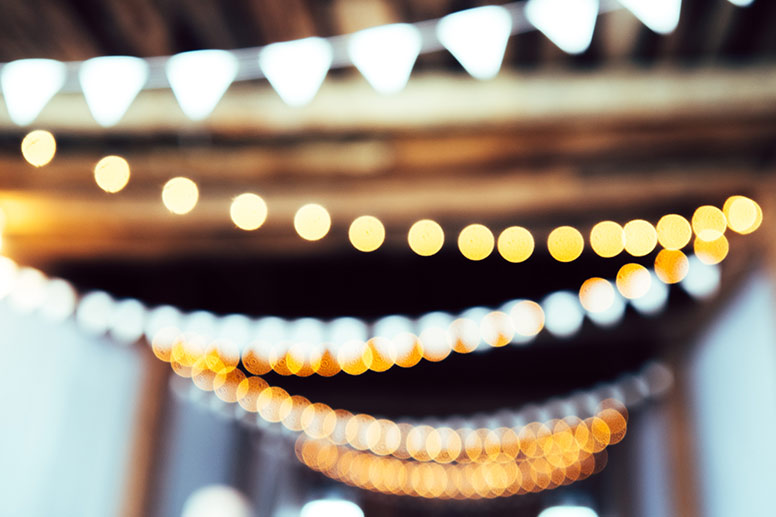 The essentials
Not to be missed
The city has a host of places for beautiful strolls along the riverbanks or through its picturesque quarters. You can wander the streets, take a riverboat ride or walk through the parks.
Montmartre, Saint-Germain des Prés, Le Marais or Ile Saint Louis are among the most outstanding areas of Paris.
Museums
Paris boasts some of the world's most prestigious museums such as the Louvre, the Orsay Museum, the Georges Pompidou Centre or the Rodin Museum. There are also slightly less famous establishments that nonetheless are worth the trip, such as the Jacquemart André Museum or the Tokyo Palace.
Monuments
Open between 09:00 and 18:00, some monuments are closed on Monday or Tuesday.
The Eiffel Tower, the Arc de Triomphe, Place de la Concorde, the Grand Palais, Notre-Dame Cathedral and the Sacré-Cœur Basilica are the most visited sites.
Parks and gardens
The city of Paris boasts numerous parks and gardens open all year round between 09:00 and 17:00 in the winter and until 20:00 in the summer.
The Tuileries Garden, the Buttes-Chaumont Park, the Luxembourg Garden and Monceau Park are particularly charming spots.
Off the beaten track
It is also possible to take advantage of your stay to take a trip outside the capital itself. Within a few kilometres of the city, you can, for example, go to Auvers-sur-Oise in the footsteps of Van Gogh and the Impressionists or visit the Castle of Chantilly in the department of  Oise.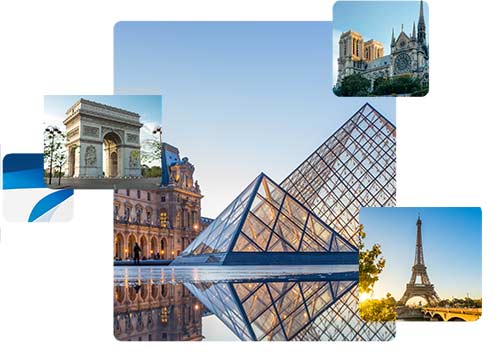 Gastronomy
Restaurants, brasseries and cafés
The city of Paris has a host of places to eat out, from the starred restaurants to the famous simpler "brasseries", where you can relax with a glass of wine or try an excellent "croque-monsieur". The prices vary between establishments, but are slightly more expensive in tourist areas.
After a hectic day, it is customary to meet up on a sunny terrace outside one of the city's many small cafés.
The pleasure of bread
If there is something to which Parisians are attached, it is without doubt their famous "baguette". Indeed, it is a Parisian habit to buy it every day from one of the city's many bakeries. There are also a host of types of fresh and artisanal breads - a real treat.
Markets
The French capital has many weekly local markets of very good quality, where you can find exceptional products. It is best to get there early in the morning, and most close at 13:00. Among the Parisians' favourites is the Place d'Aligre market (12th arrondissement) - an unforgettable stop.
The Parisian "jambon-beurre"
Formerly called "le parisien", this sandwich is practically a symbol of the city. An archetype of simple, traditional cuisine, it remains a Parisian lunchtime favourite, especially when the quality of baguette is a given. You can try it at nearly any bakery.
Culture
A city of cultures
In addition to the museums and exhibitions, various live shows also have a starring role in Paris. The city hosts a wide array of theatres such as the Comédie Française, opera houses (Garnier and Bastille) and concert halls.
Paris, cinema crazy
Paris is the city with most cinemas per square metre in the world. Little local cinemas, arty and pioneering cinemas or more modern establishments make for a really comprehensive range.
Paris, capital of fashion
With a multitude of haute couture firms and the most prestigious shows, Paris remains the capital of fashion and elegance. For fashion lovers, there are fantastic shopping opportunities since all French and international brands are represented near the main tourist spots.
Paris at night
The French capital's nightlife is an enduring attraction. With their different styles, the districts of Pigalle or the Champs-Elysées attract fans of clubs and bars.

Climate
The four seasons of Paris
In Paris, every season has its charm.
The city has an oceanic-continental climate with warm, dry summers, and mild, wet winters.
And what about the rain?
In Paris, rainfall is distributed fairly evenly throughout the year, with short showers the norm, so you need have no hesitation in visiting the city at any time of year.