FRANCE
Leave from Bordeaux from

Meilleur prix
Time difference

Indian Ocean: +3 hours in winter / +2 hours in summer - West Indies: -5 hours in winter / -6 hours in summer
Local temperature

Between 0°C and 35°C
Population

254 436 inhabitants
To depart, you'll need :
All information on police and customs formalities is provided for informational purposes only.
Corsair shall in no way be held responsible if you do not meet the requirements of the local authorities.
The Train + Air service
For your international trips, the airline company Corsair works with the SNCF to offer you more departure cities from France.
A single combined SNCF-Corsair ticket will allow you to take advantage of 3 services: TGV train journey + shuttle transfer to the airport + Corsair flight.
 More about Train + Air Service
Bordeaux 
Business hours
Most stores are open from 9 am to 7 pm, Monday to Saturday.
Safety
There are no major safety issues to take into consideration.
Nevertheless, you should be careful of pickpockets in certain tourist areas.
Services
Post offices are open from 9 am to 7 pm, Monday to Friday, and 8 am to 12 noon on Saturday. Banks are open from 9 am to 5 pm, Monday to Friday or Tuesday to Saturday.
Public holidays
January 1: New Year's Day
May 1: Labor Day
May 8: Victory in Europe Day
Ascension Day : 40 days after Easter
Pentecost Monday : 50 days after Easter
July 14: Bastille Day
August 15: Assumption Day
November 1: All Saints' Day
November 11: Armistice Day
December 8: Festival of Lights
December 25: Christmas Day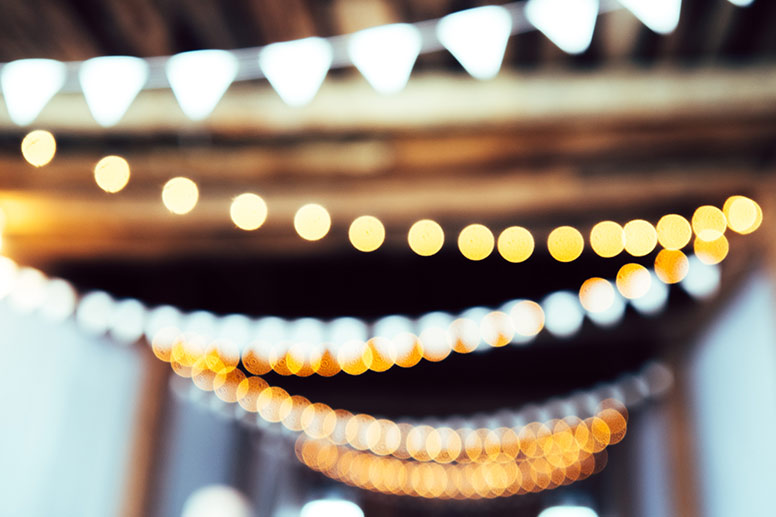 How to best plan a trip from Bordeaux
Vacation, honeymoon, business...careful preparation is the key to any successful journey, whether your trip is planned several months in advance or a spur-of-the-moment decision.
Smooth travel is often the precursor for an excellent stay when you arrive at your destination. One of the best ways to plan your trip is by opting for a package deal. By booking with TGVair, you'll enjoy the convenience of an all-in-one package that lets you bypass the need to reserve each of your train and plane tickets separately.

TGVair
Offered by Corsair and the SNCF (French Rail), this travel package incorporates a train, shuttle, and plane ticket into one single reservation. For example, when traveling from Bordeaux to Reunion island, you'll first catch a high-speed train (TGV) from the world's wine capital to Paris. Upon arriving at the train station in Paris, a shuttle will be waiting to take you to the airport (Orly 4).

From there, you'll board a Corsair flight to Reunion island. TGVair organizes the entire journey for you, from the train ride to the French capital to the flight to your final destination.
Useful informations for a departure from Bordeaux
If your trip begins in Bordeaux, you'll first catch a high-speed train (TGV) at the Saint-Jean train station in the Saint-Jean Belcier district of the city. Modern and inviting, this train station is easily accessible from anywhere in Bordeaux, thanks to the city's outstanding network of public transportation.
Choose from city buses, intercity coaches, streetcars, shuttles, and taxis. The station is equipped with several parking areas for your car, motorcycle, or bicycle. And inside, you'll find a number of convenient stores, cafés, and restaurants.

Traveling from Bordeaux with TGVair is easy. The first step is to make a reservation. You'll receive a confirmation email with all the information regarding your trip, including your destination and the date and time of your departure. Bring a copy of this confirmation to the station on the day of your trip, arriving at least 30 minutes early so you have plenty of time to pick up your train ticket and the shuttle voucher for when you arrive in Paris.
Upon arriving at Orly Airport, you'll be welcomed by TGVair service agents who will check in your luggage and print out your boarding pass for your flight.
Bordeaux : your gateway to the world's best destinations
Convenience is just one of the many advantages of the 3-in-1 TGVair travel package.
Another benefit is the ability to pick from a variety of different destinations. Corsair and the SNCF (French Rail) have come up with a number of exclusive destinations that are perfect for all kinds of travel. Looking for just the right spot for your honeymoon or a romantic getaway for two? Fly to the beautiful island of Mauritius by booking your TGVair ticket from Bordeaux to Mauritius.
Mauritius Island is blessed with a wonderful springlike climate all year long, not to mention some truly magnificent beaches. To start with, you'll catch a high-speed train (TGV) from Bordeaux to Paris's Massy TGV train station. Once there, a shuttle will take you to the airport (Paris Orly Sud), where you'll board a Corsair flight for Mauritius.

Heading to Quebec for business or an internship? Travel from Bordeaux to Montreal with Corsair and the SNCF.
Other destinations include exciting African cities, the paradisaical islands of the Indian Ocean and Antilles, and exotic Latin American locations. With TGVair, there's a destination for everyone.