FRANCE
Travel from Marseille from

Meilleur prix
Time difference

Indian Ocean: +3 hours in winter / +2 hours in summer - West Indies: -5 hours in winter / -6 hours in summer
Local temperature

between 0°C and 30°C
Population

863 310 inhabitants
To depart, you'll need :
All information on police and customs formalities is provided for informational purposes only.
Corsair shall in no way be held responsible if you do not meet the requirements of the local authorities.
Helpful tips
Traveling to a faraway destination? Before you go, take some time to carefully plan your journey. Or better yet, make use of the know-how of experts to ensure your trip is a success.
On the spot
Business hours
Most stores are open from 9 am to 7 pm, Monday to Saturday.
Safety
There are no major safety issues to take into consideration.
Nevertheless, you should be careful of pickpockets in certain tourist areas.
Services
Post offices are open from 9 am to 7 pm, Monday to Friday, and 8 am to 12 noon on Saturday. Banks are open from 9 am to 5 pm, Monday to Friday or Tuesday to Saturday.
Public holidays
January 1: New Year's Day
May 1: Labor Day
May 8: Victory in Europe Day
May 20: Ascension Day
May 30: Pentecost Monday
July 14: Bastille Day
August 15: Assumption Day
November 1: All Saints' Day
November 11: Armistice Day
December 8: Festival of Lights
December 25: Christmas Day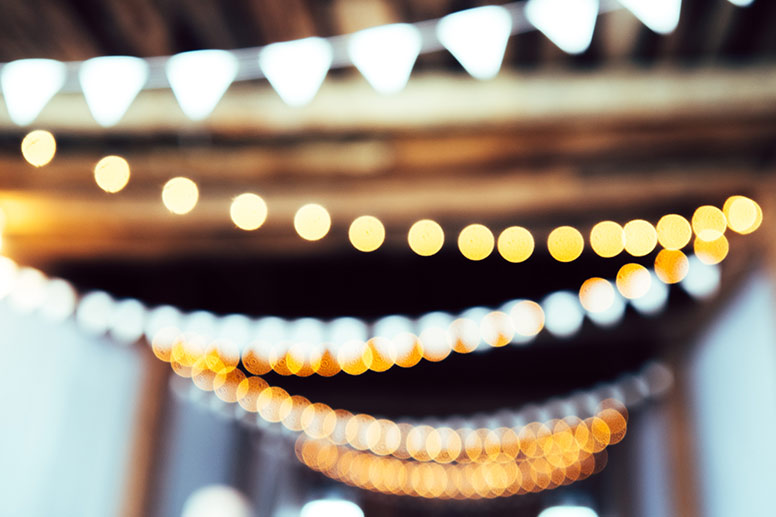 Stress-free travel from Marseille
Corsair and the SNCF (French Rail) have teamed up to create TGVair, a convenient 3-in-1 travel package.
Whether you're flying to Saint-Denis, Fort-de-France or any other Corsair destination, with TGVair the first leg of your trip from Marseille will always involve catching a high-speed train (TGV) to Paris. Upon arriving in Paris, a shuttle will be waiting outside the station to take you to the airport (Orly Sud), where you'll subsequently board a Corsair flight to your final destination. All three of these legs are included in one single reservation.

When it comes to convenience, nothing matches the TGVair travel package. One booking covers your entire journey, from the Marseille train station to your final destination. But that's not all. TGVair also offers the assurance that you'll be able to depart for your vacation, even if your train or flight is delayed or canceled. And if you're traveling from Marseille, you'll benefit from a train station located just steps away from the city center.
Saint-Charles Station in Marseille is easily accessible via the city's outstanding network of public transportation. If you're coming by car, the station is also equipped with ample public parking. Finally, you'll find all you need inside the station, including stores for last-minute purchases.

With TGVair from Marseille, the world is your oyster
TGVair from Marseille is your gateway to the world's most spectacular destinations.
Exploring the world from this cosmopolitan Mediterranean city has never been easier. Book an overseas trip from Marseille to Montreal and get ready to discover (or rediscover) the magnificent city of a hundred bell towers. It all starts with a high-speed train (TGV) from Marseille to Paris, where you'll catch a flight to the largest city in Quebec. TGVair also takes care of the shuttle between the train station in Paris and the airport.

Marseille is also the ideal starting point for a trip to Africa. Book TGVair from Marseille to Abidjan and benefit from a 3-in-1 travel package that comes with the assurance that your journey will go off as planned. Abidjan, "the pearl of the lagoons," a destination that is popular for both business and leisure. This fascinating city, often referred to as the "Manhattan of Africa," will be waiting with open arms after your stress-free trip from Marseille. By traveling with TGVair to Abidjan, you'll first catch a high-speed train (TGV) from Marseille to Paris and then board a Corsair flight to Abidjan.

Vacation on the island of your dreams by booking TGVair from Marseille
Marseilles is also the perfect starting point for discovering the idyllic islands of the Lesser Antilles.
Gaga for Guadeloupe? Book TGVair from Marseilles to Pointe-à-Pitre to arrive in a calm and relaxed state of mind. TGVair takes care of everything: the high-speed train (TGV) from Marseilles to Paris, the shuttle from the train station in Paris to the airport (Orly Sud), and the Corsair flight to your final destination. The same sequence of travel applies if you're flying to Fort-de-France in Martinique.

TGVair also caters to fans of the Indian Ocean, offering a 3-in-1 travel package from Marseilles to Saint-Denis. Looking for a slice of paradise? Book a TGVair ticket from Marseilles to Port Louis and bask in the warmth of magnificent Mauritius Island.
Port Louis is the perfect starting point for exploring this pearl of the Indian Ocean, which features dreamlike beaches and lagoons, an eclectic cultural scene, and breathtaking natural beauty. Still need convincing? Give in to the temptation of a TGVair travel package from Marseilles to Dzaoudzi in Mayotte, an idyllic archipelago fondly referred to as "Perfume Island."