A large range

of meals available !
Treat yourself with a gourmet in-flight meal !
A range of meals is available to make your travelling experience even more pleasant !
Important
Orders for Theme, Signature and Prestige meals are suspended until further notice.
Only special meals can be reserved more than 48 hours before departure.
Our theme Menus
Our theme meals are available in Economy cabin only
Italian Menu, €15 : Experience Italy in an elegant and relaxed atmosphere. The dishes boast authentic and traditional Italian flavors.
Seafood Menu, €15 : simple and tasty dishes around seafood.
Regional Menu, €20 : We offer a menu comprised of recipes for which French cuisine is famous for
Gourmet Menu, €28 : An event to celebrate? The desire to treat yourself? The wish to include a gourmet break in your trip?
    The gourmet menu served in fine porcelain and offering delicate and elaborate dishes is made for you.
Our Prestige Menu
Our Prestige Menu (cold meal) available on our 3 cabin classes only for departure from Paris :
Our chef has created an exclusive and particularly prestigious menu featuring caviar, lobster and salmon, Armen Petrossian for caviar. This meal is served cold, and is only available from Orly.
Prices
€55 in Business class;
€59 in Premium class
€69 in Economy class
Our Signature menus
Our Signature Menus that will delight your taste buds are created by Chefs Vounos (French West Indies), Tétard (Reunion Island) and De Mattéis (Mauritius), among others. They are now available in our 3 travel classes from some of our stations. These meals are served cold (starter, main course, cheese and dessert).
From the French West Indies, you will taste, among other things, sautée of ouassous (shrimps) and butter poached lobster;
From Reunion Island, Chef Tétard offers you a carpaccio of scallops and légine (fish) rillettes with lime,
From Mauritius, you can taste smoked marlin and foie gras aiguillettes with combava avocado and a poached lobster.
From Montreal, you will enjoy a carpaccio of scallops and lobster on crispy vegetable lasagna with truffles!
Prices
In Economy class : 49€ (equivalents : 2 000 MUR or 31 500 XOF or  80 CAD or 60 USD)
In Premium class : 39€ (equivalents : 1 600 MUR or 25 000 XOF or 60 CAD or 50 USD)
In Business class : 35€ (equivalents : 1 400 MRU or 22 000 XOF or 55 CAD or 45 USD)
Note
Theme meals must  be booked and paid up to 48 hours before departure.
    It is available from/to Paris on flights operated by Corsair 
The Signature cold meal, prepared by Chefs Vounos, Têtard and De Mattéis, is available from Mauritius, Reunion Island, Fort-De-France, Pointe-à-Pitre and Montreal to Paris, on flights operated by Corsair. 
    All meal orders must be made no later than 48 hours before departure and are only available on flights operated by Corsair.
Fares are per person and per leg
Remember to book your specific meal
Vegetarian meal : 15€ for Economy class (free in business or in premium cabin classes)
Law salt meal : free
Gluten free meal : free but not suitable for gluten allergic (this special meal is not available from Abidjan to Paris)
Diabetic meal : free
Hindu meal : free
Kosher meal : 
Muslim meal : free. This meal respects the rites of the Muslim religion

Please note
Our different meals are available on flights operated by Corsair only.
Orders and fares when applies are per person and per leg
Services
How to book?
At time of purchase your ticket;
From our Customer Service,
After you have purchase your ticket by connecting to "Manage my Booking" located on the top right of the Home page of Corsair website.
At time of check-in opened 72h prior departure.
Important : meals must be booked and paid if needed no later than 48h prior departure.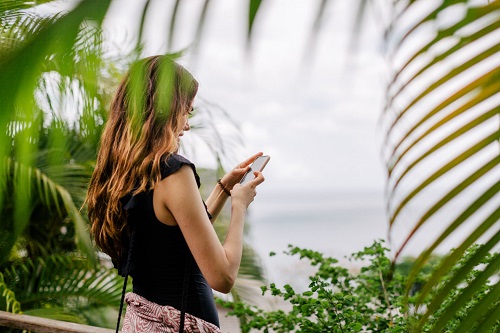 Contact us
From France
If you have any question, you can reach our Customer service everyday from 07am to 11pm (French time)

*Fare from a landline
 

From abroad