Corsair's business has been designed and executed to ensure that passengers enjoy a very special experience, including our warm welcome, service, food, tableware, entertainment, comfort and cabin decor.
Travel

in a very pleasant way

The cabin has 12 comfortable flat-bed seats with duvets and pillows designed to help you get some rest, well-thought-out spaces which allow you to stow away your personal belongings and free up room to work or enjoy some entertainment via the iPad Pro and noise-cancelling headphones provided

Our business class cabin is ideally located at the front of Airbus aircraft, and seats are arranged in pairs, offering a spacious yet intimate layout. The seats are spaced 152 cm apart, allowing room for a proper bed so that you can rest in comfort 

Business class also offers a generous baggage allowance, with up to 18 kg permitted as carry-on and two items weighing up to 32 kg each in the hold.
A comfort and cosmetic kit with exclusive Pure Altitude products
A soft duvet and a pillow and a cousin suitable to rest on all our flights
wide program of entertainment in Wifi access
A headphone of great brand, noise reducing with an impeccable quality of sound
A socket and a storage for each chair
A cloakroom
Book a Business class flight
Head over to our flight search form below.
Contemporary
calm

Amenity kit
The Business class amenity kit features convenience and cosmetic items from Pure Altitude. Pure Altitude is a skincare line that has its origins in the Fermes de Marie spa in Megève, at the heart of the Alps. A high-end, innovative brand, Pure Altitude is also a natural brand with products made in France.
The case itself comes in a variety of models and colours so that you can collect a set.
Entertainment
During your flight, you can make use of screens, offering access to a wide selection of entertainment, including films, TV series, newspapers and more...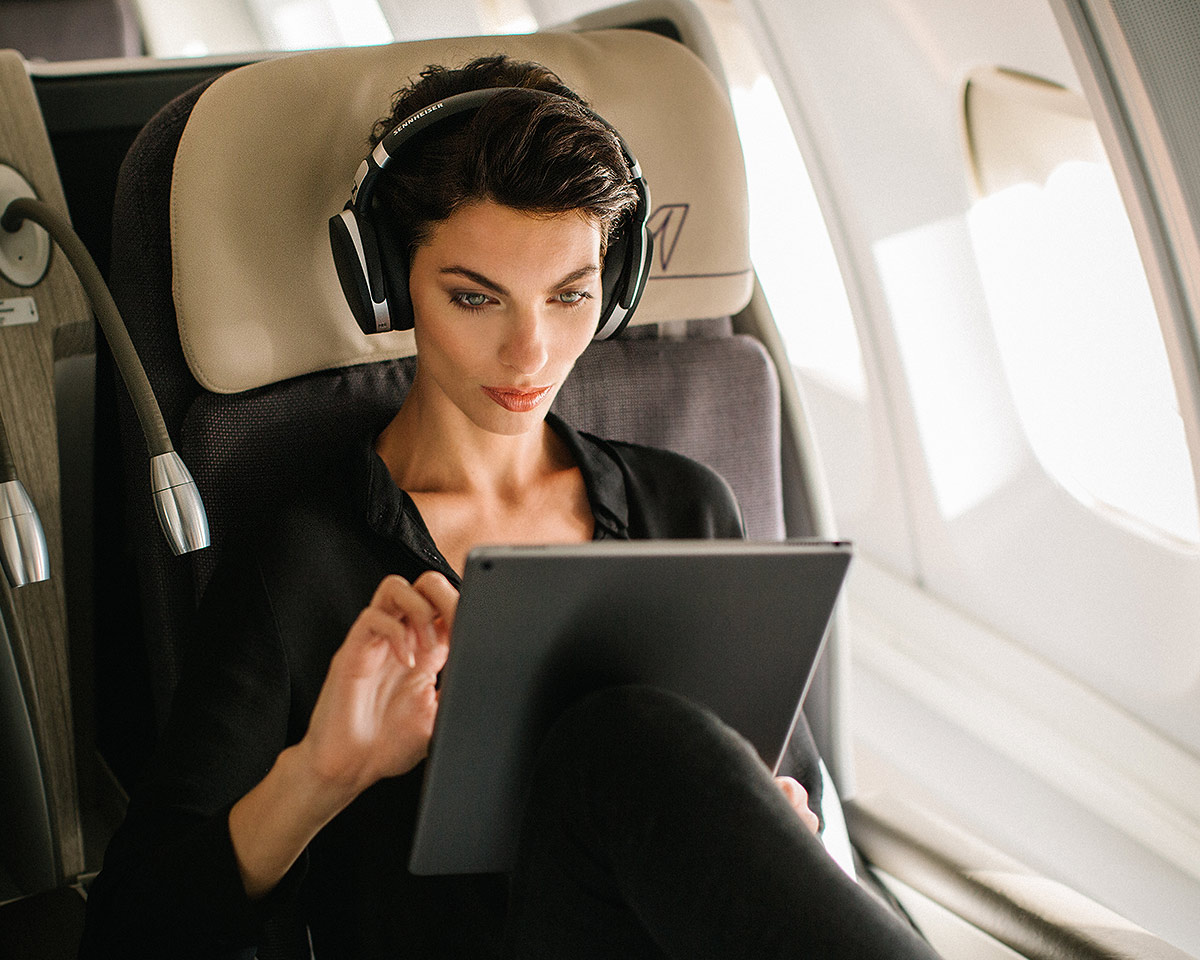 CABINS in the future
A new approach
of comfort
With the arrival of the A330-NEO, Corsair is evolving its cabins and its offer for more comfort, more space, more entertainment, more of everything.
Read more
Enjoy comfort and save time at the airport with
priority services
As a Business class passenger, take advantage of a private check-in area, special lanes through customs, and priority boarding, disembarkation and luggage delivery.
Access no1 allows you to leave the terminal faster when you arrive at Orly 4. Thanks to this service, you can use the Access Gate no1 with your boarding pass directly to quickly pass through the police filters
Private lounges
Business Corsair lounges offer optimum comfort with large, exclusive spaces of 300m² in Paris, 81m² in Guadeloupe and 92m² in Martinique.
Our private lounges, some of which have showers (Pointe-à-Pitre, Reunion island, Abidjan and Mauritius), feature intimate spaces and elegant sofas. Wi-Fi access, newspapers, magazines and sweet and savoury buffets are available throughout the day.
Our lounges are at once stylish, warm and friendly – reflective of our concern for your wellbeing. 
N°1 access queue ensuring priority access to cross-border controls and security controls
Access to Corsair Business private lounges.
Boarding at the convenience of the passengers and priority landing
Higher hold and cabin luggage allowance
Priority luggage delivery upon arrival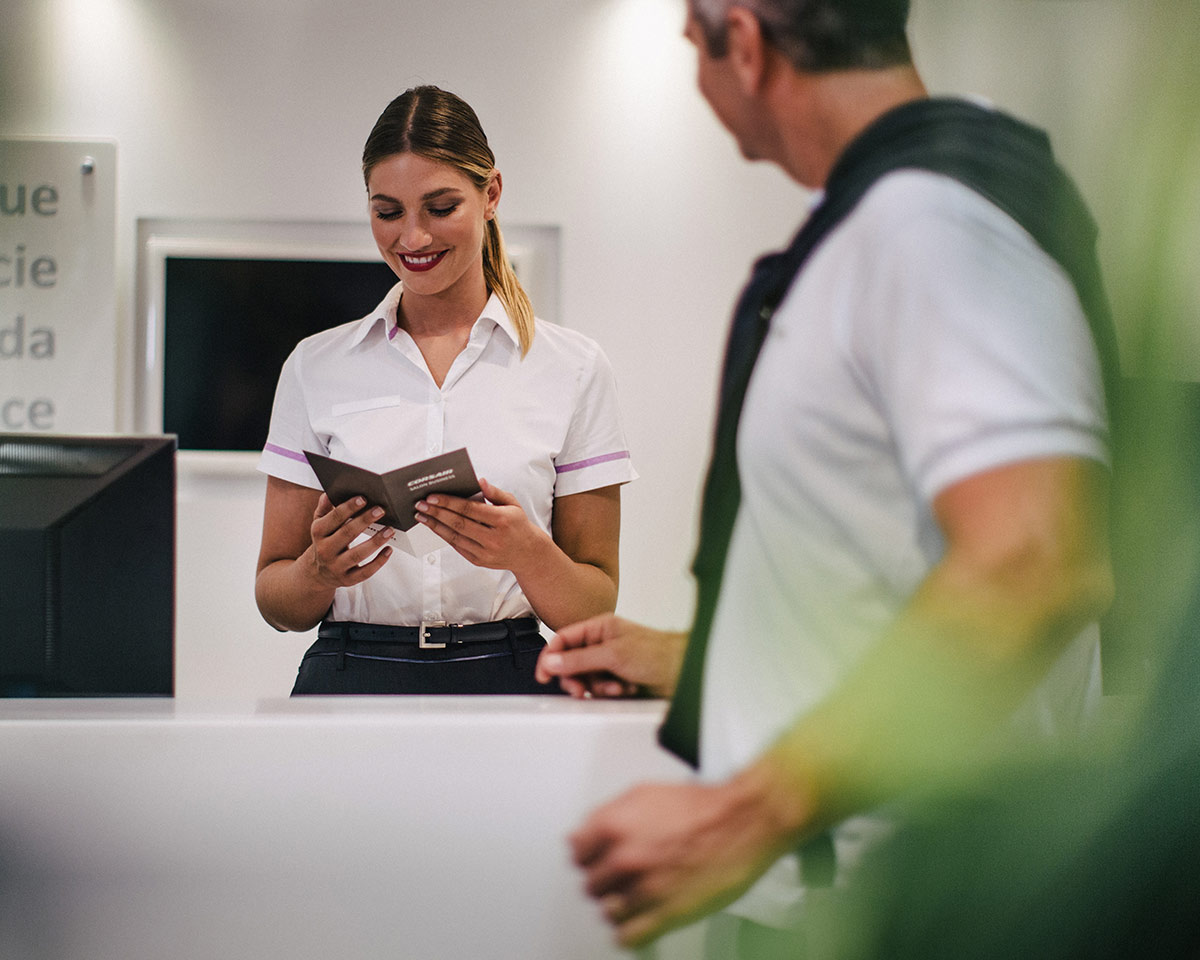 Delicious, elegant
food
The dining available on board perfectly illustrates the highest standards that have been applied to Corsair's Business class, with support from prestigious partners. 
Our specially trained cabin staff will ensure your comfort and well being, offering a discreet service tailored to your requirements.
For outbound departure from Paris and for the other stations :
3 fine dining options are elaborated by a chef, including one fish and two meat dishes.
Meals can be pre-ordered up to 48 hours before your departure to ensure that your choice will be available on board
Quality wine list
Meals served on china tableware 
Digestifs, "illy" espresso coffee, "Ceremony" teas and infusions 
A bar area and light refreshments service are available throughout the flight